Angel Doves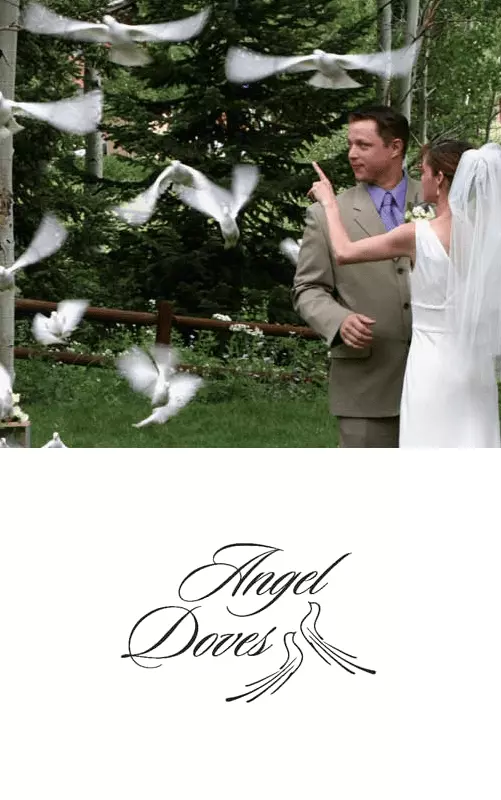 Doves mate for life. What could be more beautiful than a flock of pure white birds soaring skyward, in commemoration of your special day. Just imagine the look of delight and surprise on the faces of your family and friends as they watch this spectacular sight.

As you are pronounced man and wife or after the wedding ceremony, on the church steps or at a garden reception, a flock of white doves is released. The bride and groom can also release two additional doves, named "Love" and "Devotion." These doves gracefully join together as they fly away – symbolizing the beginning of the couple's new life together.

Angel Doves appeared weekly in the hit television series "Touched by an Angel." You can see our doves daily at Utah's Hogle Zoo (call for show times).