Brock Best Photography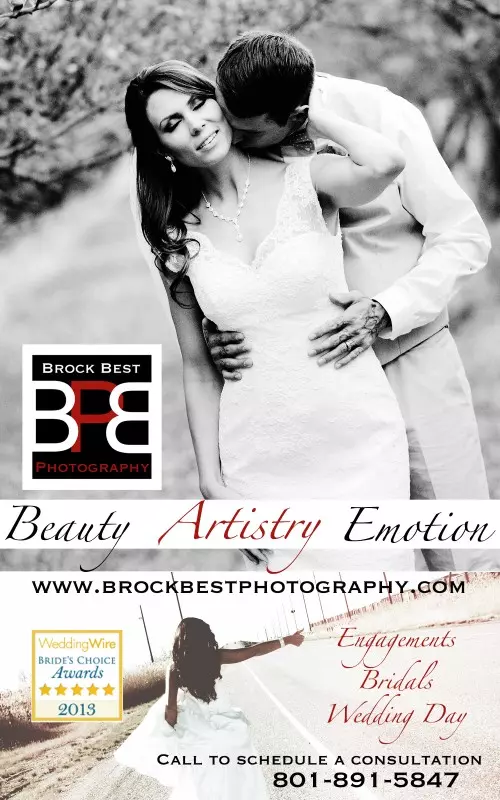 Our quest at Brock Best Photography is to break free from the forced or artificial styling common in studio and mainstream photography. We take a minimalist approach utilizing natural lighting and real locations to uniquely capture your raw warmth and vitality, then enhance and refine every image to perfection. With over twelve years of experience pursuing this vision, we have cultivated the skills to adapt to every setting and situation to consistently deliver striking portraits highlighting your individual beauty and emotion. We thrive in both large group/event settings and arranged portraiture. Contact us today to see how we can help you share your BEST self!
Get your Free Online Wedding Planner!
Create a personal account to save your favorite vendors, set up email reminders, track your wedding budget and more...