Bry Cox - Celebrity Style Imaging Inc.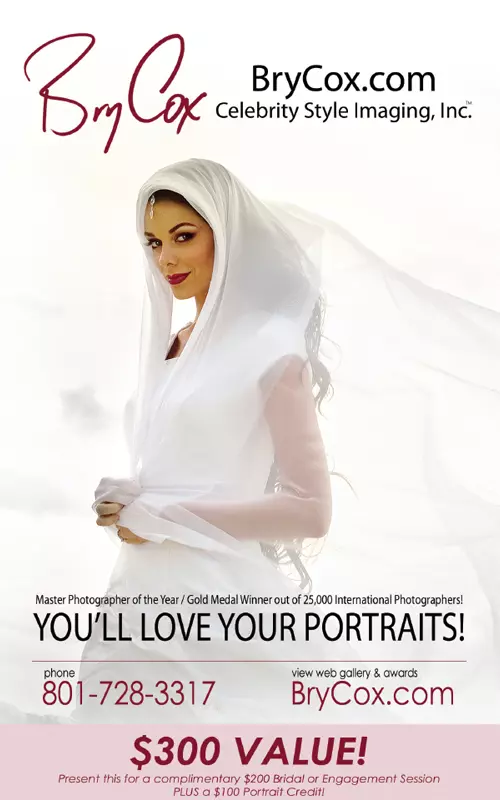 Bry Cox's images are used by Capitol Records, Ads for Fuju Film, Cover of American Photo Magazine, Billboard Magazine, TV Guide, Studio Photography and Design Magazine, American Girl Magazine, Wasatch Woman Magazine, Filmmakers, TV Anchors, Musicians, Ryan Shup, Peter Breinholt, Natalie Cole, Olivia Newton-John, Steve Forbes and the last 3 Utah Governors.
Web gallery and prices at BryCox.com
Get your Free Online Wedding Planner!
Create a personal account to save your favorite vendors, set up email reminders, track your wedding budget and more...