The Cliff Spa at Snowbird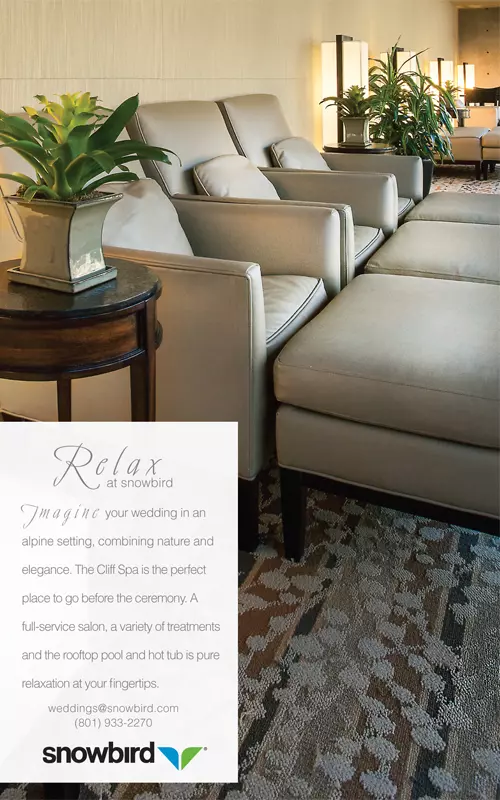 Snowbird Ski and Summer Resort has a tradition of helping brides and grooms plan an unforgettable mountain wedding that is uniquely yours. Our professionals help combine the finest elements with the most stunning and unique wedding venues to create a truly memorable experience.
Celebrate your dream day in pure bliss at Snowbird's Cliff Lodge and Spa. Surrounded by panoramic mountain views, brides, grooms and guests alike will enjoy being treated to myriad massage treatments and salon services in the newly renovated, world-class Cliff Spa. Onsite professional make-up artists, hair stylists and nail technicians are available to make sure you look perfect for your grand celebration. Relax in the rooftop lap pool and hot tub, providing 360-degree views of your mountain wedding venue. With more than 30 treatments and services to choose from, our skilled staff helps accommodate your bridal party's requests to ensure a carefree day of pampering.