Ryan Hinman Films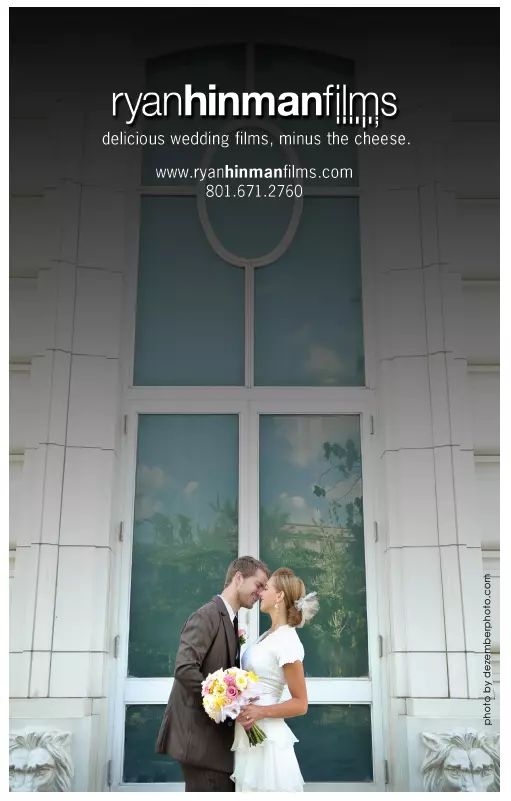 What We Do.

At Ryan Hinman Films, we hope to bridge the gap between technology and creativity and provide consumers with fresh, inventive films of their most important memories. As the Utah wedding video market is saturated with services that incorporate similar styles of shooting and editing, Ryan Hinman Films maintains the position of infusing wedding films with a photo-journalistic style uncommon in the local industry. We avoid the cookie-cutter mentality that drives the industry to assume that the consumer wants a "fast and cheap" product. RHF seeks to capture events as they are, allowing events to transpire naturally, without the added pressure or complications of structured wedding video sessions.

Packages.

Ryan Hinman Films offers everything from a la carte packages to full-day coverage. Our full-day package includes coverage of your entire wedding day from start to finish, edited into a highlights film of your special day. Each film is completely unique, created with the couple in mind. Prices start at $400

If you have questions about any of our services or availability, please call us anytime.

Phone: 801.671.2760

Video Note: The video link on this page plays a High Definition clip and may take a little time to load. Please be patient. Thanks.