Henrie's Cleaners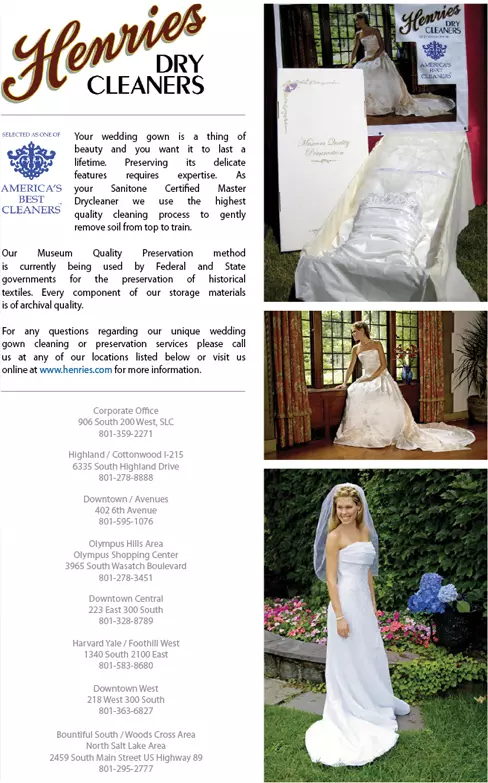 Preserve Your Wedding gown for the Next Generation


Our advanced system guarantees that your wedding gown will be as good as the day you walked it down the aisle. The Bridal Gown Preservation heirlooming process begins with expert cleaning and restoration by highly experienced textile technicians who are trained in fabric identification, garment construction and care.

After careful and specialized cleaning, the gown is surrounded with acid-free tissue, shaped with a bust form and preserved in an acid-free inner box.
Get your Free Online Wedding Planner!
Create a personal account to save your favorite vendors, set up email reminders, track your wedding budget and more...