Hillside Floral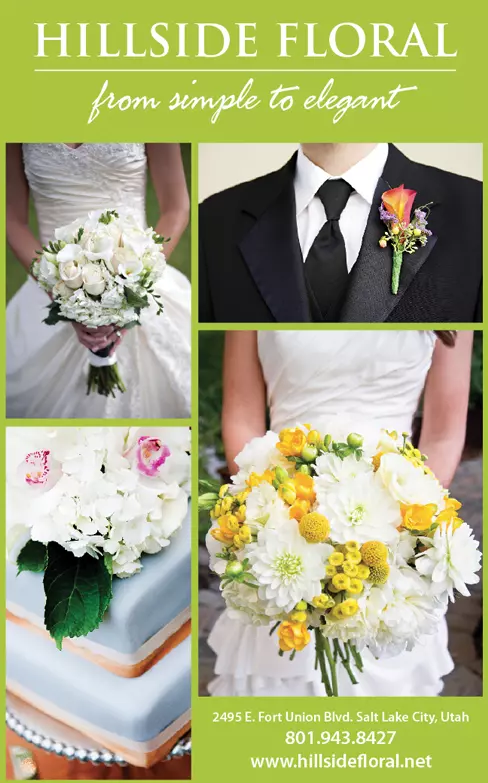 Hillside Floral
Conveniently located just off 7200 South in a beautiful new building, Hillside Floral obviously is an upscale florist. Inside you will find unique gifts, house plants, gardens, topiaries, and of course the freshest flowers. Hillside Floral offers something perfect for everyone.

Flowers
Whether you are sending a simple thank you bouquet or have plans for an elaborate wedding you can be assured of our commitment to detail. Our talented and experienced designers will individually design each arrangement to meet your expectations.

Weddings
On the most important day of your life the last thing you want to worry about is your flowers. The flowers for this special day should reflect your style and personality. We'll take the time and care to make sure they do.


Services Offered
Wedding-Party Flowers: Bridal bouquet, bridesmaid bouquets, flower-girl baskets, corsages, boutonnieres, body & line flowers.

Ceremony Flowers: Alter bouquets, candelabra arrangements, pew bows, props etc.

Reception Flowers: Buffet table arrangements, cake flowers, garlands, guest table arrangements, reception center decorations.

Save by renting centerpiece containers, vases and topiaries.
Come See Our Store and Gift Shop!