Memorial House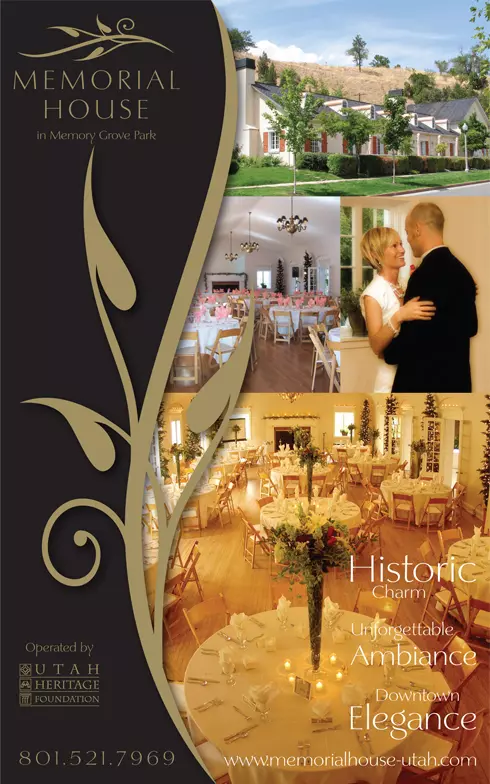 Nestled in the serene backdrop of Memory Grove Park, the Memorial House is the perfect location for your special day. The historic charm of the Memorial House, coupled with the amazing elegance and beauty of Memory Grove Park makes this an ideal year-round choice for your wedding.

With quaint bridges and monuments, Memory Grove Park provides you with an abundance of beautiful backdrops and picturesque landscapes that are ideal for photographs and wedding ceremonies.

The main hall of the Memorial House provides the perfect ambiance for an elegant dinner or reception. Your guests will feel right at home with the warm wood floors, large fireplace, and open layout. During the summer months, the charming French doors open to the patio, where guests are invited to take in the sweeping views of Memory Grove Park and relax under the shade of our large umbrellas. In the colder months, our fireplace will provide you and your guests with a cozy atmosphere for your perfect winter night.

Memorial House
Operated by the Utah Heritage Foundation
Carolynn Bottino - Memorial House Manager
Phone - 801.521.7969
PO BOX 28, Salt Lake City UT 84110